If you've ever looked at Animal Flow On Demand and felt overwhelmed by the prospect of learning the program, you're not alone. But all of that is about to change.
When launching the platform in September 2019, our aim was to make the full Animal Flow system accessible to anyone, anywhere in the world. We're happy to report that we've done exactly that, with well over 200 Flows, more than 100 tutorials, and in excess of 70 full-length classes released since inception. Yet feedback from some new Flowists told us that, with so much content to choose from, it was tricky to know where to start.
We spent a lot of time thinking about how to make it even easier for people to dive into Animal Flow or progress to new levels and came up with the answer: Flowcademy.
Delivered by program creator, Mike Fitch, Flowcademy is a step-by-step, curated approach to navigating the On Demand platform. Mike personally guides you through three series of classes, each designed to advance you through the system sequentially.
"This is our way of easing someone into the Animal Flow experience," explained Mike. "It's filling the void for someone that might not know how to start or is feeling a bit intimidated about beginning something new."
It's also a great new resource for Certified Animal Flow Instructors who are keen to learn easy ways to structure classes and break down movements as quickly and skilfully as possible.
Get started with Instruction-Focused Classes
Each series starts with three Instruction-Focused Classes which provide the opportunity for participants to learn and drill a range of movements from the Animal Flow movement library.
This style of class runs for 50 – 55 minutes and follows a set format. You'll commence with the always-important Wrist Mobilizations before moving into a warm-up segment which typically incorporates a range of moves called Form Specific Stretches. You'll also experience more general preparatory exercises such as fluid mobility sequences and stretches.
From here, you'll unlock new movements, with Mike guiding you through the instruction before moving on to self-paced practice rounds. As you drill the moves, Mike will share pro tips for getting the hang of performing and regressing a range of movements.
After you've practiced, you'll begin building a sequence using those same movements in a process known as 'Chunking the Flow.' You'll learn the Flow in sections, or 'chunks', and then put it all together, practicing it multiple times on each side.
Drill new movements in timed practice rounds.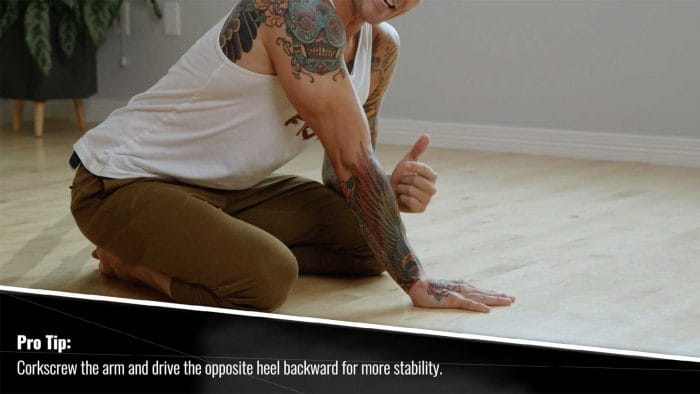 Mike provides 'Pro Tips' to help you perfect your technique.
Level up with Flow-Focused Classes
Once you complete the first three classes and have learned the movements for that series, you'll 'graduate' into the regular Flow-Focused classes. These classes are typically 40 – 45 minutes in duration and modify the format used in the Instruction-Focused classes so that more time can be spent practicing the Flow.
After warming up, you'll dive right into building the Flow, which makes this style of class even more dynamic and streamlined.
"We're launching with the three different series, which each have three Instruction-Focused classes and one additional Flow class," said Mike. "As we continue, we'll be adding more classes to every series. This will give the participant a chance to fully experience an entire series for as long as they want, until they feel ready to move to the next series."
It's this gradual approach to progression through Flowcademy that Mike is most excited about.
"We've seen people that can get an understanding of the movements and a new understanding of their body within a single Animal Flow session," he said. "So, I'm really excited to see what's possible when they progress through this entire system. They'll be a completely different mover with different capacities and abilities to move their body through space."
In addition, as each series builds on the last, Flowists who follow the Flowcademy pathway through all three will have unconstrained access to the seemingly endless database of Flows, Tutorials and Classes that populate the existing On Demand content library.
Take your time and Deconstruct
There's also the option to work through the existing Deconstructed tutorials and classes at any stage if you need a more gentle entry before diving into the entire first series.
"[Before Flowcademy] We first started by offering some Deconstructed tutorials and a couple of Flows and classes," said Mike. "We'll continue to build up that library of offerings over time so if someone were to start with class one and realize it's too challenging right away, they can just go to the Deconstructed offerings.
"We wanted to give people the opportunity to come in and decide where they want to start their journey. If they choose to follow the Flowcademy roadmap, they can do it in a very systematic fashion that allows us to provide a lot of guidance."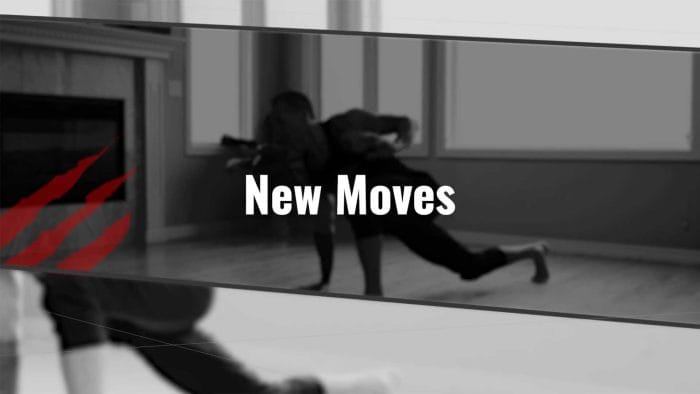 Unlock new moves in Instruction-Focused Classes.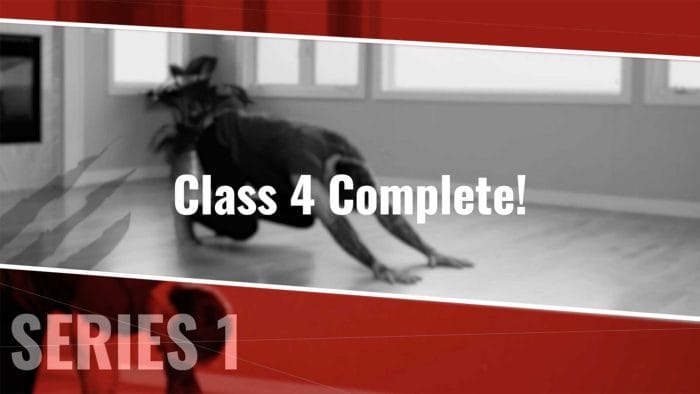 Repeat each class or series as many times as you like.
Series 4: The future
Flowcademy launches with Series 1, 2 and 3, with a projected 4th series in the works in the not-too-distant future.
"Once we actually get into series four, which is the most anticipated of them for me, we'll be focusing much more on performance," explained Mike. "That's where we'll get into advanced concepts such as tempo changes, and constant and various motion. The Flows will be much more choreographed along with using more advanced movements."
It's Mike's hope that, by the time a Flowist works through each series, they'll have gained a deep understanding of, and love for, Animal Flow.
"One of the things that I love most about Animal Flow is the joy component," Mike said. "If they're doing it to learn some new skills and they happen to get a workout, great. If they're looking for a workout and they happen to learn some skills, fantastic. But, for me, the most important thing is that they actually enjoy it, which makes them want to do it more."
---
Subscribe by February 28th 2023 and save 20%
Get full access to the brand new Flowcademy and all classes, tutorials and Flows on Animal Flow On Demand for just $159.99 USD per year or $15.99 USD per month. Sign up today and start your free 14-day trial!