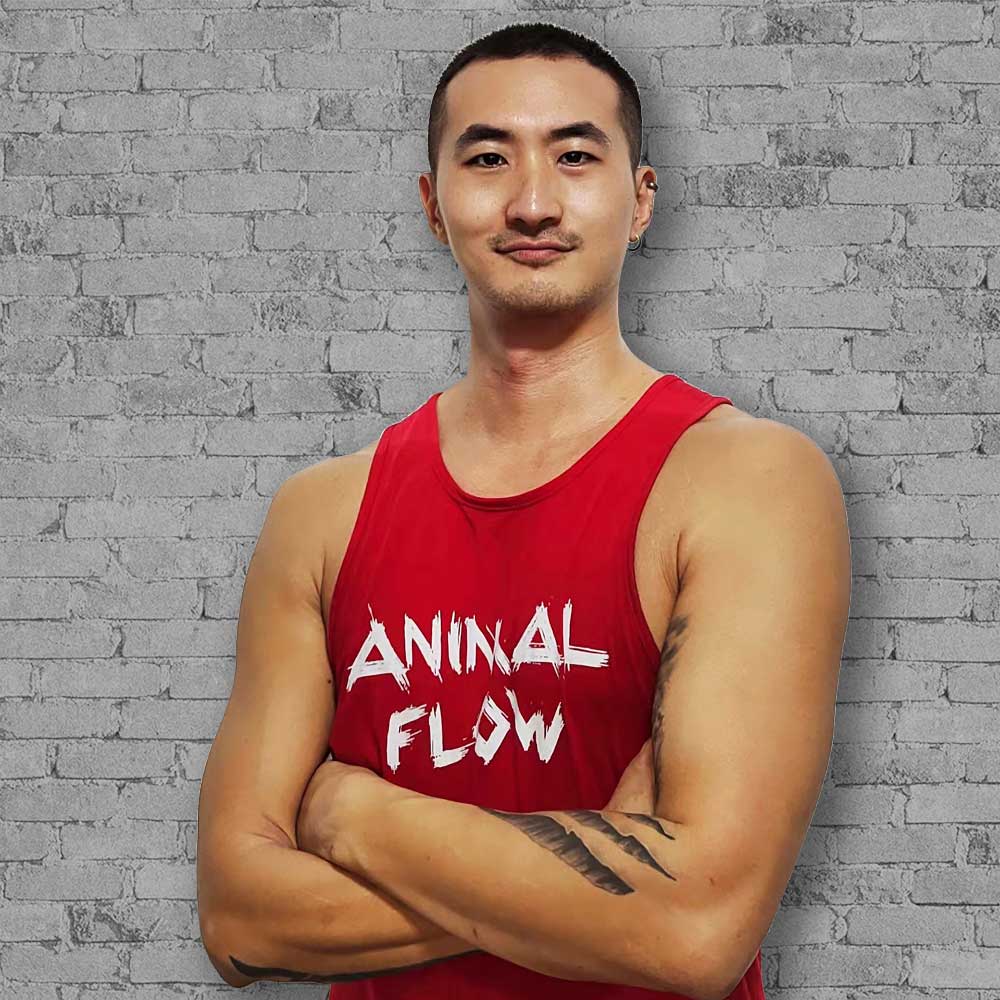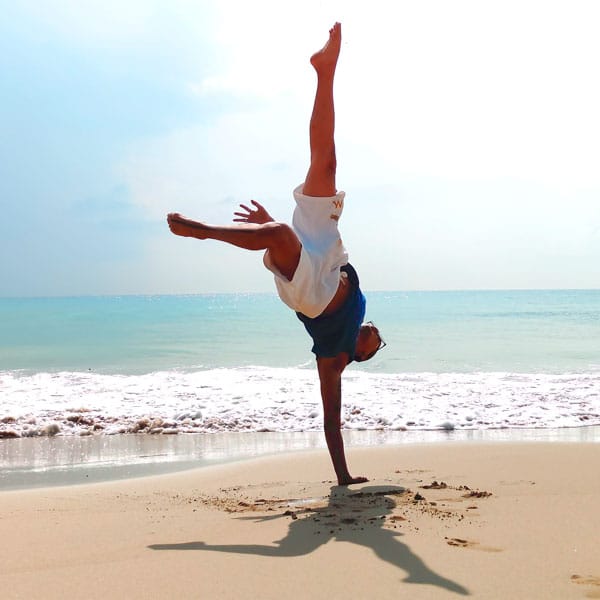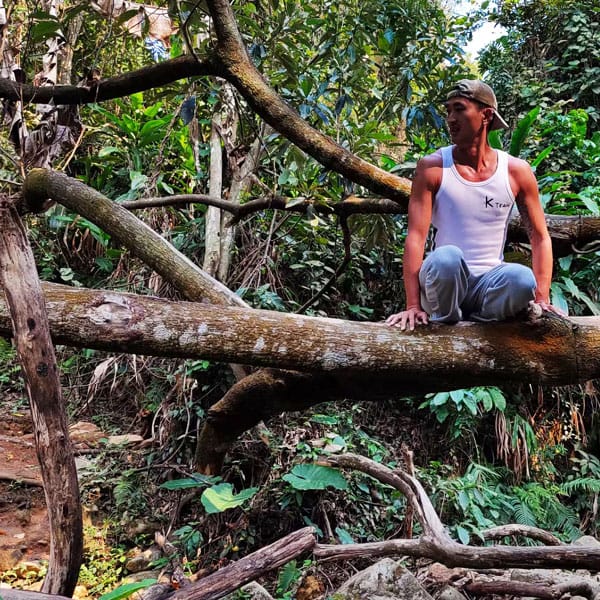 CHAO "K" ZANG
Master Instructor
Shanghai, China
Chao 'K' Zang joins the Animal Flow Master Instructor team as a Certified L3 Instructor and 3rd Dan black belt in Taekwondo with almost 20 years of experience across martial arts, sports coaching, and personal training. K has worked with China's national swimming team, Shanghai Fireman Training Base and Shanghai International Studies University, and has been a featured presenter at Gymsquare Academy and Adidas Training Force conferences in China.
K heard about Animal Flow for the first time when a friend sent him AF Creator Mike Fitch's Video: This Is Animal Flow. After he watched it, the AF moves began flying around in his brain. Thinking it should be easy due to his years of martial arts experience, he tried, but quickly realized it was nothing like Mike. He immediately signed up for an L1 workshop in order to deep dive into learning the quadrupedal movement system.
After he completed his L1 certification, he started to teach AF to his students, personal training and group classes in his gym. Half of a year later, 7 of his students went on to attend the L1 workshop. They all love AF! After that, he began to build his team, working full time as an Animal Flow Instructor. K and his newly formed team began representing Animal Flow at big events and conferences around China.
Eventually, K was brought on as our official Animal Flow China partner to help build the local AF community, launch AF on all of the Chinese social media platforms, and plan even more workshops around China. Now Animal Flow is his main system for training. His goal is to discover more and continue to get better.
Qualifications & Certifications
MovNat certified 2018-Present
TacFit certified 2019-Present
NSCA-CPT 2010
NASM-CES 2021-Present
Anatomy Trains 2022-Present
CPR/First Aid Instructor/Certified 2004-Present
Taekwondo black belt 3rd dan 2004-Present
Taekwondo judge 2004-Present
Animal Flow Certified 2018-Present