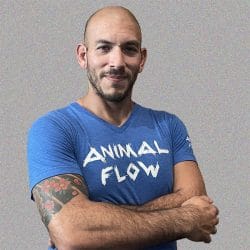 Bryan Wither
OM Movement
2895 McFarlane Road, Miami, FL, USA
Contact Me At:
Languages I Teach In:
English
Spanish
AF Certifications:
Level 1 Certified Instructor
Level 2 Certified Instructor
Regional Leader
Services Offered:
In-Person Group Classes
Virtual Group Classes
In-Person Personal Training
Virtual Personal Training
About Me
I'm a NASM certified personal trainer, Animal Flow and Yoga instructor, Judo black belt and Brazilian Jiujitsu brown belt. I've been teaching and coaching in some capacity for over 15 years. I grew up fascinated with combat sports and martial arts movies and took up Judo in university. Animal Flow is my primary practice, but it's also the glue that connects the different parts of my practice. It helps my yoga people find more active mobility and strength, It helps my grappling community maintain flexibility, and provides my strength clients with injury prevention and a way to express the strength they build in the weight room.