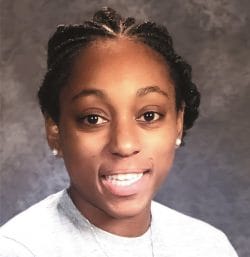 Gabrielle Bradley
10650 Bennett Pkwy, Zionsville, IN 46077, USA
Contact Me At:
Languages I Teach In:
English
AF Certifications:
Level 1 Certified Instructor
Level 2 Certified Instructor
Regional Leader
Services Offered:
In-Person Group Classes
Virtual Group Classes
Virtual Personal Training
About Me
Hi! My name is Gabi Bradley and in no particular order, I'm an athlete, wife, mom, teacher, and coach. I currently coach in person at a CrossFit box in Indianapolis but have recently begun coaching Animal Flow online. I'm also a certified Pregnancy and Postpartum Athleticism coach.
My passion for fitness and movement stems from my athletic career as a soccer player. After my collegiate career, I sought different ways to stay active which led me to CrossFit in 2016. Being a middle and high school teacher and soccer coach led to a natural transition to getting my CrossFit Level 1. After having my daughter in 2019, I needed a way to move my body forward, rebuilding the connections between brain and body and between body systems. Animal Flow was perfect for allowing me to progressively improve my strength, body awareness, flexibility, mobility, and stability.
My goal is to help my athletes improve their lives outside of the gym. I believe that the movements that are done in the gym, whether bodyweight or with the use of equipment, should carry over to how we move throughout our lives. Everyone, regardless of age, skill level, and prior experience, should feel confident in their ability to move no matter the demands of the day. The best moments for me are when an athlete tells me that Animal Flow has helped them reach another goal they're working towards or do something they couldn't do previously. Hitting a back squat PR because hip mobility has improved, better recovery while training for a marathon, less wrist pain while performing barbell movements. These are just a few examples that make me excited to share Animal Flow with others.
I'm a firm believer in "progress over perfection" and I believe that's the key to improving longevity and quality of life.