L2 is a one-day (10 hrs) workshop where you'll take your AF practice to a higher level of understanding. You will learn 10 new moves, as well as progressions for tuck balance training. Delve into more advanced concepts like energy transfers, tempo changes and using animal locomotion in flows. This is a challenging, fun workshop that will improve your ability to coach clients and integrate the new moves. L2 is open to anyone who has completed L1.
LEVEL 2 CURRICULUM
Level 2 builds upon the strong foundations learned in Level 1.
Participants will learn how to successfully perform the Level 2 exercises, as well as how to correctly integrate the movements with Level 1 to create extended Flows with an increased degree of complexity and intensity. Participants also learn how to instruct the movements and incorporate them into a training program. Emphasis is placed on understanding how the Level 2 movements train the fascial slings of the body; understanding the role of dissipating force, fluidity, and leverage in the advanced movements; and understanding how to instruct a range of progressive drills and conditioning exercises that form the introduction to hand balancing practice.
THE FULL-DAY AGENDA INCLUDES:
Review of key Level 1 moves
Intro to Hand Balancing: Tuck Balance Progressions
New Transitions: Reaching Underswitch; Reaching Underswitch to Deep Ape; Scorpion Sweeps; Roll Throughs; and Crocodile Rolls, Pop Switches and Pop Outs;
New Traveling forms: Bear, Leopard, Crocodile;
Using traveling forms as a "link" for switches and transitions
How and why to introduce tempo change and energy redirects into a flow
Intermediate flow design
CONTINUING
EDUCATION CREDITS
The Level 2 course is approved to provide continuing education credits from the following: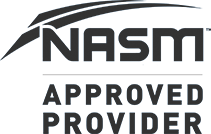 9 CEUs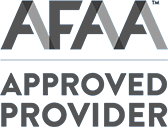 9 CPD Points
LEVEL 2 PREREQUISITES
To enroll in Level 2, you must have already taken the Level 1 workshop at least 30 days prior to the date of the L2 workshop. We strongly recommend you complete your Level 1 certification before enrolling, as that will ensure you are ready to undertake the new movements. You may still be able to enroll even if you have not completed the L1 test process if you contact us first. We will make arrangements with you to ensure you can complete the Level 1 test out after the Level 2 workshop.
You can become a Certified L2 Animal Flow Instructor by completing the live assessment after the workshop. This is usually submitted on video 30-90 days after the workshop. You may request an extension if you need more time, as some of the moves may require longer for you to learn.
THE ASSESSMENT VIDEO INCLUDES TWO PARTS:
Demonstrate that you can teach 3 of the Level 2 moves to someone else.
Demonstrate that you can design and perform a 3-minute flow incorporating specific required elements.
WORKSHOP
CANCELLATION POLICY
If you need to cancel your workshop registration, you may be eligible for a partial refund, dependent upon length of time to the event, according to the following terms. Note that we schedule travel and instructor time based on the number of registrations several months in advance, so we cannot offer full refunds if you must cancel.
For registrations that have "paid in full" (early registration or regular registration), refunds are made minus a $15 processing fee, according to the following schedule: 60 days or more until event: 100%; 45-60 days 75%; 30-45 days: 50%; 15-29 days: 25%; two weeks or less until event: $0.
It is allowable for you to transfer your registration to somebody else, although it is your responsibility to identify the individual and make any financial arrangements directly with them.
If space permits, we may be able to transfer you to a future workshop in the same region.
If an event is cancelled by GBT for any reason, a full refund (with no processing fee) shall be provided.
There are NO EXCEPTIONS to this refund policy.