L1 is an intensive two-day workshop (12 hours total) where you'll learn all 29 Level 1 moves, including regressions, progressions, and variations for all skill levels. You'll explore how and when to use each movement individually, as well as how to link them together into flows of your own design.
THE L1 WORKSHOP IS THE FIRST STEP TOWARD BECOMING A CERTIFIED
ANIMAL FLOW INSTRUCTOR.
The workshop is open to fitness professionals and non-professionals, as we welcome everyone interested in becoming a better mover. Fitness professionals are eligible to become Certified AF Instructors, who are allowed to teach AF in personal training, group fitness classes, or other fitness programs. Becoming certified requires completing the test process after the workshop. Non-professionals all welcome to take the course for their own benefit, but are not authorized to teach it without first attaining an appropriate fitness credential. You can find the details on the Certification requirements, process and benefits HERE.
LEVEL 1 CURRICULUM
Level 1 emphasizes building the foundations to make you a more efficient and connected mover. Over the course of the two days, you'll learn 30 different movements, categorized into the Six Components as listed below.
The workshop starts with base positions, which systematically build in difficulty and complexity over the two days. The overall goal is to ease each participant into becoming more comfortable on their hands and feet, as they learn to navigate their bodies across the floor. By the end of the second day, the entire class will be performing a sequence known as the Beast flow which integrates a large majority of the movements from the workshop. This becomes a structure from which they may begin their own creative practice.
LEVEL 1
CONCEPTS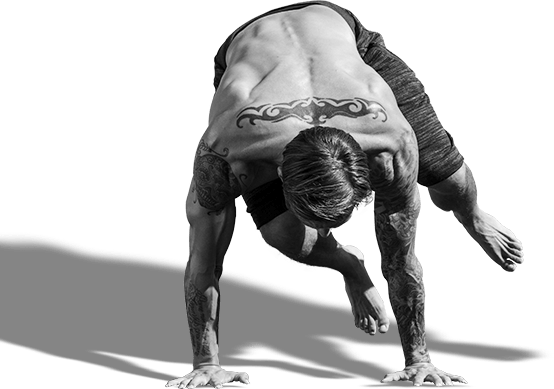 Movements are taught within the context of numerous concepts reinforced throughout the course. The goal is not merely to learn the movements, but understand how they fit within broader concepts relevant to the fitness industry.
INCLUDING:
Using AF Activations as assessments
Improving neuromuscular communication through quadrupedal contact
Loading muscular subsystems and facial lines
Using AF movements as corrective exercises
Choosing the right movement for each client; knowing when to use regressions and progressions
Practicing animal locomotion to improve the function of your "human animal"
Finding strength through motion and using full body mobilizations
CONTINUING
EDUCATION CREDITS
The Level 1 course is approved to provide continuing education credits from the following: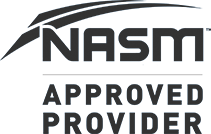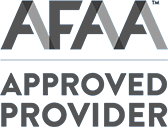 BENEFITS
 WHAT ELSE COMES
WITH YOUR REGISTRATION?
Access to the complete L1 Tutorial Video Library for streaming or download
Hard copy of the 100-page Student Manual
Access to the private AF Instructors Facebook group. You'll gain access as soon as you complete the workshop, and do not need to wait to be certified. This is a great place to share ideas, post videos, get feedback on your flows, see how others are using AF, and meet other instructors from around the world.
Access to Mike Fitch's tutorial series reviewing the Call Out language used in AF
Certificate of Completion, which includes proof of participation for Continuing Education credits
Once you are Certified, you'll receive a range of additional benefits described on the Certification Page.
PARTICIPANTS
WHO SHOULD ATTEND?
Level 1 is open to anyone, including fitness professionals and fitness enthusiasts. Fitness professional can go on to become Certified AF Instructors, while non-professionals can become Certified AF Specialists.
A TYPICAL WORKSHOP IS FILLED WITH INDIVIDUALS FROM A RANGE OF BACKGROUNDS:
PERSONAL TRAINERS
GROUP FITNESS INSTRUCTORS
YOGA INSTRUCTORS
PHYSICAL EDUCATION TEACHERS
PHYSICAL THERAPISTS/PHYSIOS
MARTIAL ARTS COACHES
DANCE INSTRUCTORS
PROFESSIONAL SPORTS TEAM COACHES
PROFESSIONAL ATHLETES
ADVENTURE RACE COACHES
MASSAGE THERAPISTS
AND, OF COURSE, INDIVIDUALS WHO JUST WANT TO LEARN HOW TO MOVE BETTER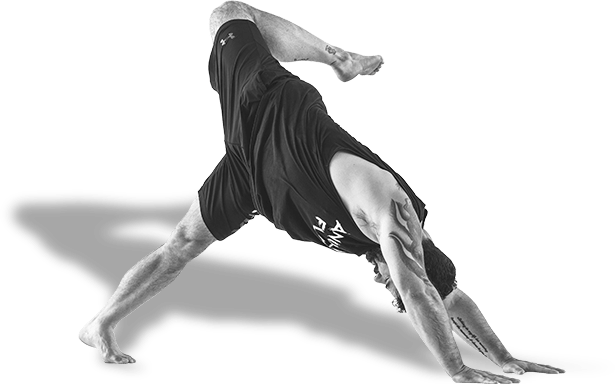 LEVEL 1 PREREQUISITES
Workshops are open to fitness professionals and fitness enthusiasts.
To enroll in Level 2, you must have already taken the Level 1 workshop at least 30 days prior to the date of the L2 workshop. We strongly recommend you complete your Level 1 certification before enrolling, as that will ensure you are ready to undertake the new movements. You may still be able to enroll even if you have not completed the L1 test process if you contact us first. We will make arrangements with you to ensure you can complete the Level 1 test out after the Level 2 workshop.
You should be free of injuries that would impact your ability to participate in ground-based movement. If you aren't sure about performing rotational movements, or putting your weight on your hands, knees, and feet, or other elements of the program, check with your medical professional.
There is no specific fitness level requirement, but you should be able to maintain holding your own bodyweight while in a quadrupedal position.
You do NOT need to be a gymnast or have any prior experience with Animal Flow or quadrupedal movement. You may have seen videos online with people performing very advanced flows, but those individuals have been practicing AF for a long time. This workshop is designed to make all attendees feel successful, no matter what their current experience or abilities.
You should have a good understanding of the language the workshop is taught in. Each individual workshop listing includes information about the language the Master Instructor will teach in, and whether there will be translation into the local language. Because of the technical nature of the program and the emphasis on the language and cueing of the movements, it is necessary that you understand the verbal instructions from the instructor.
We welcome participants with disabilities and will make every effort to facilitate participation for persons with special accommodation needs.
Fitness professionals (or other professionals in a related field) who intend to use AF in their training programs and/or offer classes may apply to become Certified Animal Flow Instructors. This requires meeting specific criteria and completing steps after the workshop. Simply completing the 2-day workshop is not enough – in order to maintain the quality of our instructors and program offerings around the world, everyone must demonstrate that they meet the program standards before becoming certified. This also means that you can be proud of your achievement, as you've put in the work to obtain your certification.
There is no additional charge to complete the certification process.
If you are not a fitness professional (or certified in a related field such as yoga or martial arts), you are still welcome to attend the workshop to learn for your own benefit. However, you would need to attain the appropriate fitness credentials before we can make you a Certified Animal Flow Instructor.
See the CERTIFICATION page for more information about eligibility requirements, process, and benefits.
WORKSHOP
CANCELLATION POLICY
If you need to cancel your workshop registration, you may be eligible for a partial refund, dependent upon length of time to the event, according to the following terms. Note that we schedule travel and instructor time based on the number of registrations several months in advance, so we cannot offer full refunds if you must cancel.
For registrations that have "paid in full" (early registration or regular registration), refunds are made minus a $15 processing fee, according to the following schedule: 60 days or more until event: 100%; 45-60 days 75%; 30-45 days: 50%; 15-29 days: 25%; two weeks or less until event: $0.
It is allowable for you to transfer your registration to somebody else, although it is your responsibility to identify the individual and make any financial arrangements directly with them.
If space permits, we may be able to transfer you to a future workshop in the same region.
If an event is cancelled by GBT for any reason, a full refund (with no processing fee) shall be provided.
There are NO EXCEPTIONS to this refund policy.