What you eat and how you move matters.
There is more than one way to fuel a healthy body. You can find a plethora of nutrition advice out there, ranging from the extremely specific and rigid to more loose guidelines for healthy eating. At Animal Flow, we don't ascribe to any one diet plan. Rather, we encourage you to find a healthy plan that works for you.
We caught up with a few of our global master instructors to hear more about how they nourish their body, what they eat before practice and which foods they would not want to live without. What impresses us most is the variety in the answers matched only by the incredible diversity of our Animal Flow Community.
Check out our interviews with Rich, Swetha and Dev, and Freyja:
RICHARD SCRIVENER
MASTER INSTRUCTOR | LONDON
FOOD PHILOSOPHY
I see nutrition through the lens of having three specific purposes: 1) bigger picture – supporting health and longevity, 2) day-to-day nourishment, and 3) performance and recovery.
With that in mind, I attempt to eat/drink in such a way that for 85% of the time I endeavor to fulfil those needs (with the other 15% giving me the flexibility to choose stuff i enjoy, such as a glass of wine with dinner or fruit pie with Madagascan custard for dessert!)
I'll always attempt to eat for nutrient density (aiming for colour and variety) which provides an abundance of micro- and phyto-nutrients. I'll always ensure adequate protein intake across the day (taking in protein 5-6 times, spread evenly, via food and supplementation) and I'll 'fuel for the work required' (if It's a tough physical day ahead I'll bump up on carbs and if it's a lighter more sedentary day then I'll ease down).
I'll aim to eat food in its natural state as often as possible but I'm not against supplements, pre-packed food, and using the microwave for convenience for example (if you have your bases covered, things like this really aren't an issue).
FOOD I WOULD NOT WANT TO LIVE WITHOUT
Steak! I'm an omnivore – and whilst I respect anyone's decision to eat in a way that fits with their personal, cultural, and religious beliefs – I feel that when you take beliefs out of the equation and consider only nutritional needs of the body then a variety of animal (often higher digestibility/absorption rates) and plant (contains many thousands of health promoting chemicals) food options provide balanced and ideal nourishment.
WHAT YOU EAT BEFORE OR AFTER AN AF PRACTICE OR FOR PERFORMANCE
Given that an Animal Flow practice session does not sit on one extreme of the physical activity continuum (it's neither overly reliant on endurance nor strength) I don't see a need to make particularly radical modifications to my regular eating pattern. If I'm training early, I'll either eat an hour beforehand or I'll just have a coffee and then eat after.
Prior to my early practice I'm likely to have porridge oats with protein powder or eggs with toast. If my practice is later in the day then I may have a light snack before or after (such as Greek yoghurt and a piece of fruit or a protein shake blended with a banana), but my regular, balanced eating approach will more than adequately support my practice.
DEVRATH VIJAY & SWETHA DEVARAJ
MASTER INSTRUCTORS | INDIA
FOOD PHILOSOPHY
We believe that: The food you eat either makes you or breaks you!
Every single organ right down to the cellular level is interconnected and works as a system. When we feed these cells nutritious food, they thrive and in turn keep the body functioning at an optimal level. Anything else that goes into our system, disrupts the function of these organs leading to a host of issues.
Dev: I became a vegetarian two years ago for several reasons, including improving my gut health and to help the environment. Another strong reason was because I was a compulsive meat-eater for around 30 years and I wanted to get out of that mindset of wanting meat with every meal. Turning vegetarian has help my yoga and meditation practice , and made me a lot more mindful about what I put in my body.
Swetha: I turned to plant-base eating because I wanted to resolve some health issues. On that journey I discovered that being vegetarian or plant-based is more sustainable for the planet and reduces animal cruelty. Now I enjoy living this lifestyle and it makes me feel great!
FOOD I WOULD NOT WANT TO LIVE WITHOUT
We love our food with a lot of flavors and Indian spices. A few spices that we would not want to give up–basil, black pepper, cinnamon, turmeric, garlic and ginger.
Dev: I also could not live with Biryani.
Swetha: My "can't live without" changes with seasons: right now its the beet shot and a spoon of mocha peanut butter with raw cacao nibs.
WHAT YOU EAT BEFORE OR AFTER AN AF PRACTICE OR FOR PERFORMANCE
Before an AF practice, we prefer something light on the stomach, which will give us the required energy to last through the session and keep us hydrated but at the same time not leave us feeling full and lethargic. A smoothie made of plant based protein, loaded with berries and nuts would be ideal!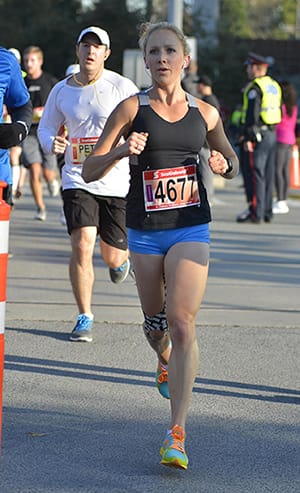 FREYJA SPENCE
Master Instructor | Toronto, CA
FOOD PHILOSOPHY
After a lifetime of actively trying to resolve digestive issues/allergies while maintaining and growing muscle mass and support performance and recovery, I discovered I was a Celiac, have EDS, and Mast Cell Activation Syndrome- which essentially means I can react to just about anything but in particular foods in specific groups and that my gut has less of a normal tone/motility than most. After trying a silly number of protocols and dietary strategies, and supplements, my most tremendous success, while it may not seem fancy, is exact.
My food intake is strategically designed to support digestion because without that precision, I'm down and out and unable to partake in the things I love, like Animal Flow! I focus on only eating single-ingredient foods that support my digestion/allergies and energy needs. I source as much as I can locally and try to eat as much nutrient variety as possible. i.e nothing processed due to the allergens they often contain as well as binders that can often cause a systemic flare (from simple bloat pain to fully bed-bound or covered in hives) which means not being able to flow and move…and that blows.
FOOD I WOULD NOT WANT TO LIVE WITHOUT
Sweet Potatoes and Salmon
WHAT YOU EAT BEFORE OR AFTER AN AF PRACTICE OR FOR PERFORMANCE
I have also understood how important it is for me to create space around meal times vs. movement – that keeps reactivity down by allowing my body to deal with "one thing" at a time and operate each system more efficiently.I do best with intentional space between food and movement. My AF practice is often in the mornings, so I train fasted and have breakfast ~30-45 minutes after I've cooled down; that consists of veggies, root vegetables, and protein sources. In a pinch, if I'm running low on energy but need to train or perform, I eat a spoon of raw honey and coconut oil- don't knock it until you've tried it 🙂