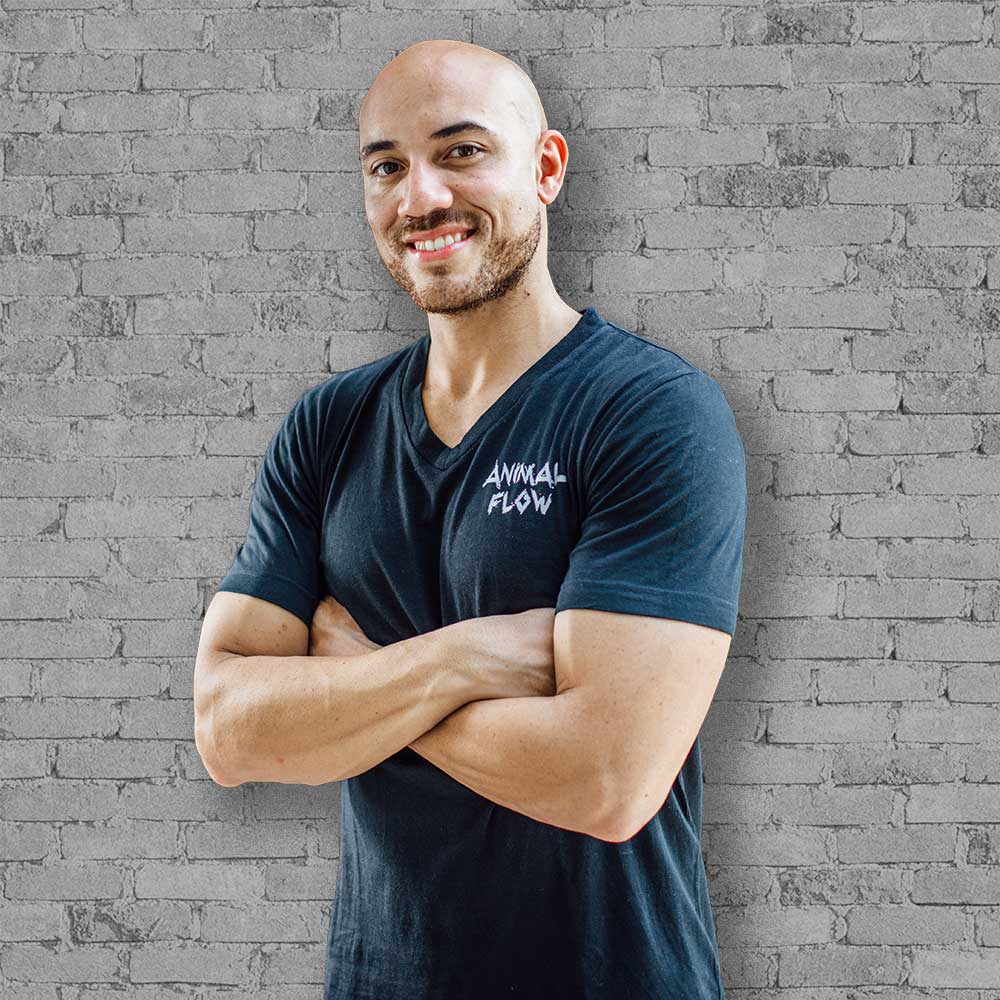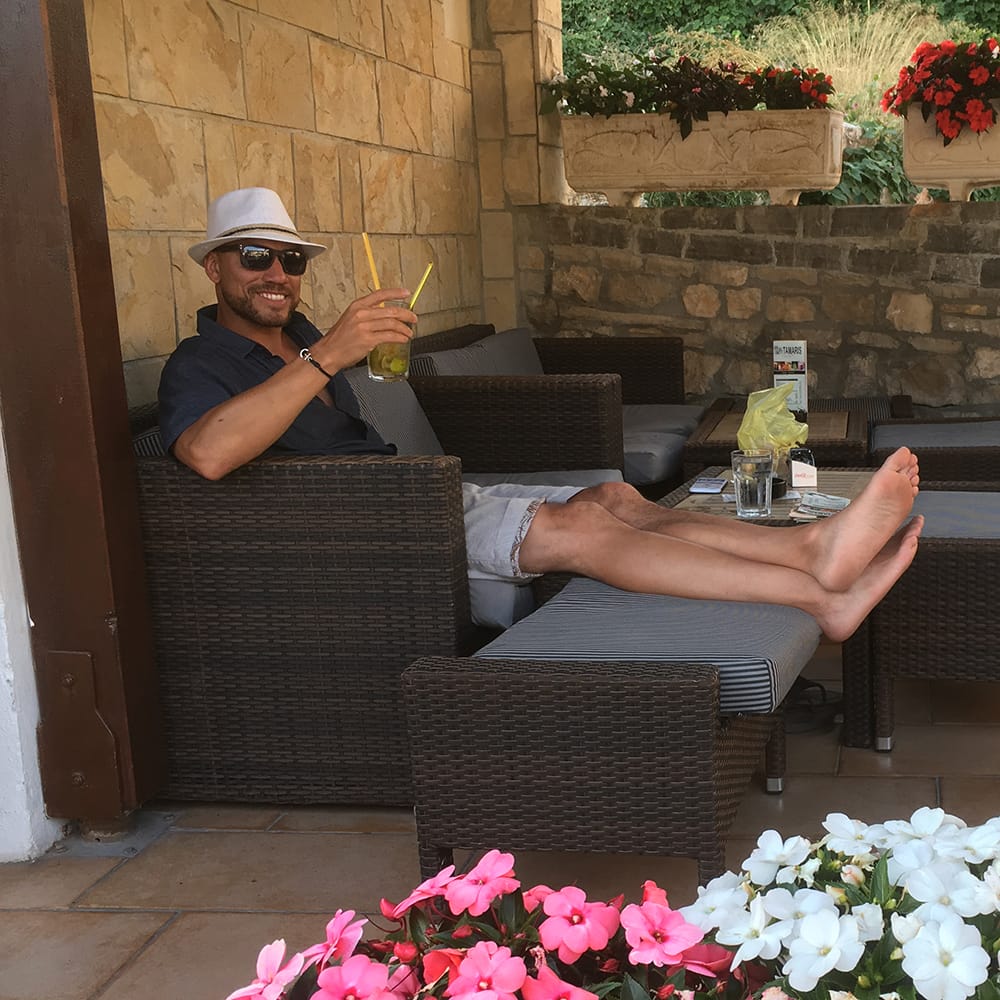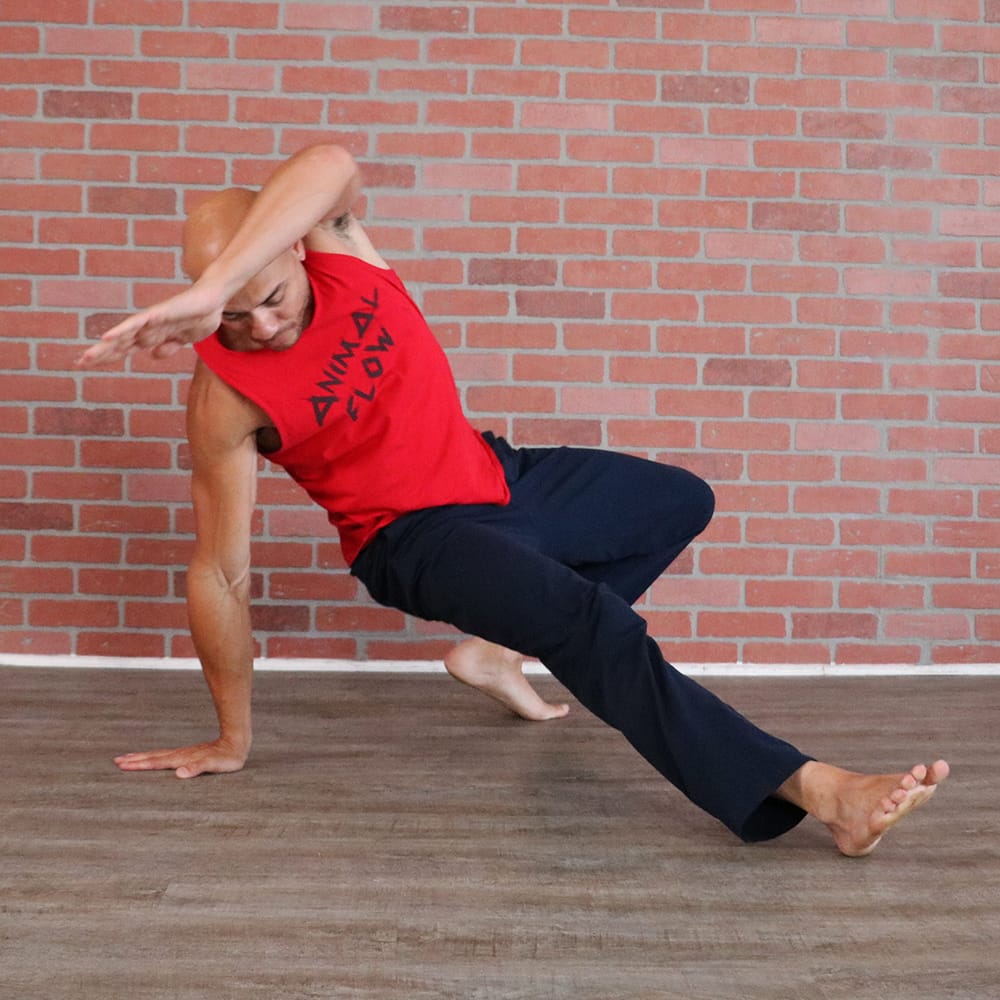 CHRIS "FLO" FLORES
Senior Master Instructor
Scotch Plains, New Jersey, USA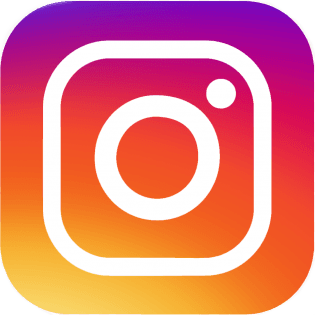 Chris Flores (aka Chris Flo) brings more than 20 years of experience to his role as one of the original Animal Flow Master Instructors. He has a passion and love for training other people and seeing the changes in their lives. Chris is known equally for his charismatic, passionate and always entertaining and engaging workshops as well as his keen ability to mentor students of any demographic across any platform–virtual or live. When he's not busy teaching the next group of certified Animal Flow coaches at workshops throughout the U.S., Chris can be found running his own personal training center, Flo Fitness, specializing in working with adults and injured athletes.
Chris is the owner of FLO Fitness, a semi-private training studio in Scotch Plains, New Jersey, a gym dedicated to helping people increase movement capacity and efficiency for a healthy and pain-free life. He is also the former Head Athletic Trainer of Westfield High School, a position he held for 10 years, giving him the chance to work with thousands of athletes from 29 varsity sports.
Chris's fitness career began at a very early age. He quickly developed a passion for training, drawing inspiration from seeing the positive changes training could have on people's lives. After attaining his W.I.T.S. certification in 2001, he began his first fitness job working at WorkOut World. From there he went on to earn a Bachelor's degree in Athletic Training from Kean University and is also certified by NASM.
Chris loves mentoring other young trainers and is always seeking out ways to share everything he's learned thus far. He created the FLO Network to help fitness pros host meetups and events. Chris has also created a Mindset training program he calls "FLO-Osophy", that helps people find their purpose and passions.
Chris is an adjunct professor at Kean University, where he taught a semester-long course he helped develop about Animal Flow, as well as First Aid/Injury Prevention, Strength, and Personal Fitness. He is also a former Clinical Instructor for Kean University, Montclair State University, and Seton Hall University for their Athletic Training Programs.
In addition, Chris recently published his latest book, Build Your Legacy: 18 Principles To Help You Create And Maintain A Lasting Legacy which continues to receive great acclaim across the globe and continues to inspire fitness professionals and lovers of movement alike.
"I believe we never truly conquer anything. The concept of conquering is the same as the concept of mastery. You never truly reach it. The joy is in the pursuit. You can however conquer certain goals in life and once you have done that, I feel it's your duty to help others conquer their goals."
Qualifications & Certifications
Bachelors of Science in Athletic Training from Kean University 2008
Kean University Adjunct Professor teaching the first-ever Animal Flow College Course
Associates Degree from Brookdale Community College in Business Management 2004
Certified and Licensed Athletic Trainer (ATC) 2009—Present
National Academy of Sports Medicine (NASM)  CPT  2004 – 2010
Certified by World Instructor Training School (W.I.T.S) as a Personal Trainer CPT  2004 – 2009
New Jersey State Medical Licensure 2009—Present
FRC (Functional Range Conditioning) Practitioner 2016
Ultimate Sandbag DVRT Level 1 & 2 2014
TRX Rip Trainer Certified 2013
CPR/First Aid Instructor / Certified 2007– Present
Animal Flow Master Instructor 2014