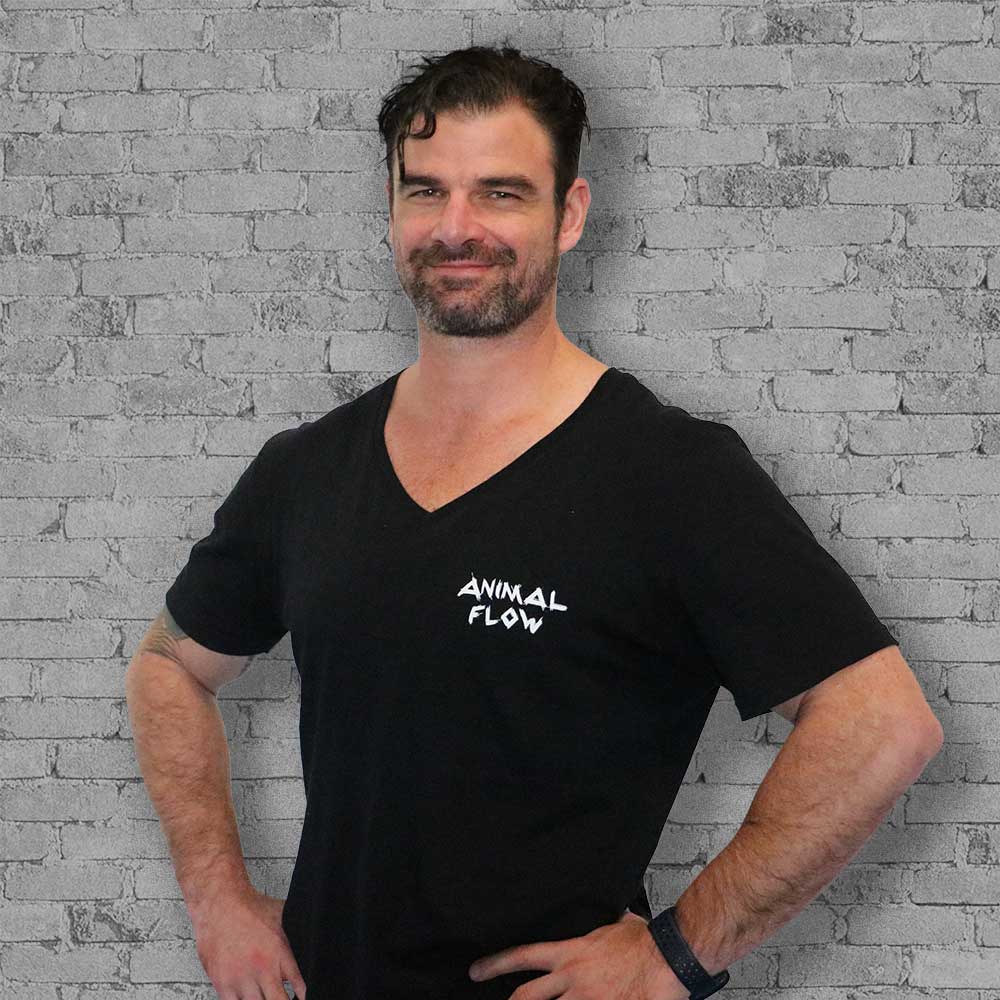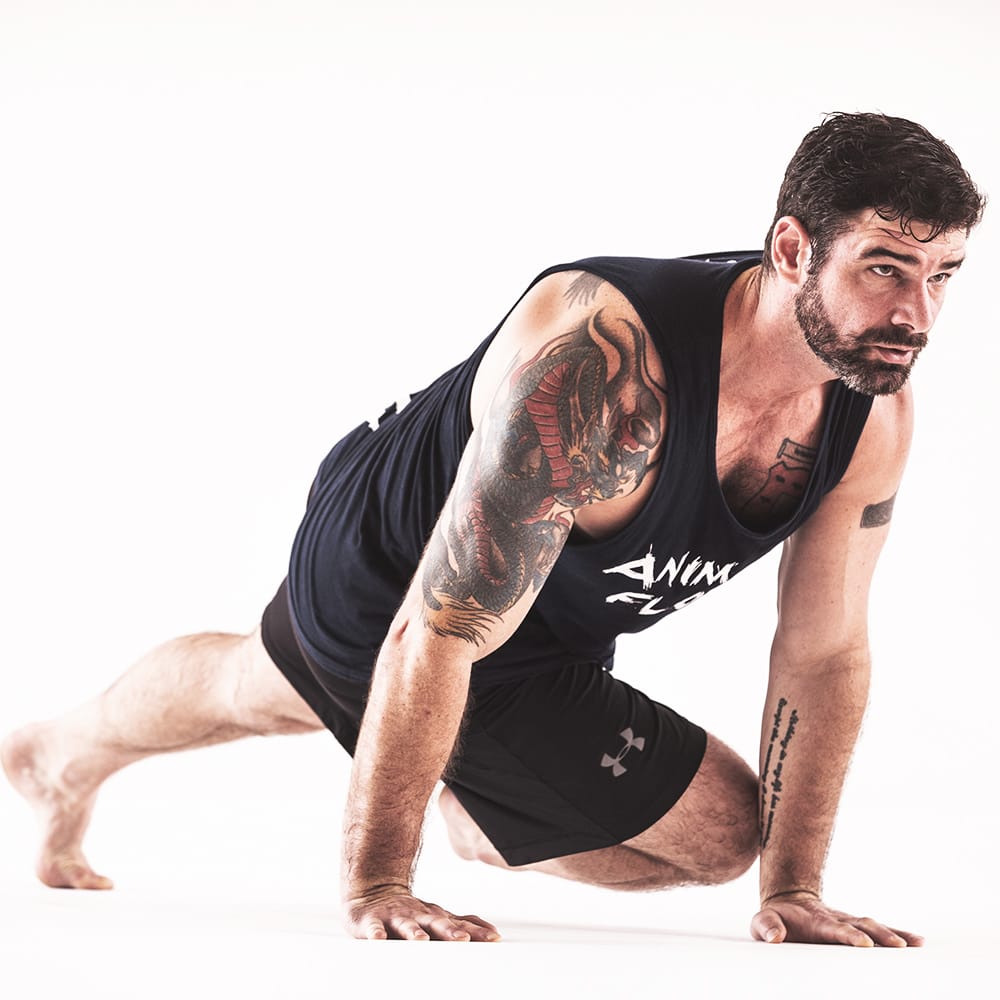 ANDREW "CHADDY" CHADWICK
Master Instructor
Brisbane, Australia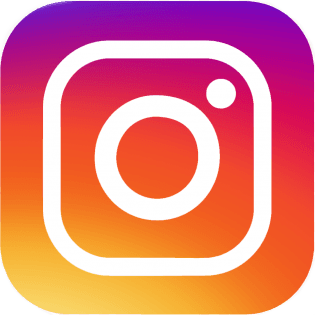 Known in the industry as Chaddy, Andrew Chadwick has the ability to apply science and intuition to movement, while making it fun. His driving passion is to create health for others, by helping to create energy with longevity through coaching, play, and movement.
Chaddy has more than 18 years of fitness industry experience to inform his coaching. He turned to the fitness industry while on a journey to address ongoing physical pain. Since regaining his health, he has been able to help himself and others through movement coaching. He was humbled to become an Animal Flow Master Instructor and realized that his strength is his commitment to his practice and the fact that he gets better and better with each practice.  He brings this understanding in working with beginners with his ability to simplify the complex. He teaches his students by modeling his own evolution and that perfection is not expected. 
Chaddy has always been involved with physical fitness. His previous careers included being an Australian Rules Football player and coach, and a term in the Australian army. In 2010, his home state of QLD won the Australasian Gaelic Football Championship where Chaddy was a player and the S&C coach. He is proud to say that the team didn't experience a single soft tissue injury. He is also a lead PT Academy Instructor and Development Coach, as well as a TRX and Trigger Point Performance Senior Master Instructor. Chaddy also studies martial arts and finds it a fantastic way to learn and observe movement.
Chaddy brings his wealth of knowledge to a variety of content creation for various international companies. One of his main roles is to train coaches to facilitate continuing education courses. He also helps a leading epigenetic company develop exercise programs to suit different genetic profiles. Chaddy has been recognized for his accomplishments with many rewards. In 2017, he was named Presenter of the Year by both Australian Fitness Network and FILEX. He was also awarded the FUN award at 2019 International TRX MI Summit, an award voted on by peers.
He loves learning how motion can create a better human experience and, in particular, he appreciates Animal Flow for the incredible people that practice it. "Watching people grow in their practice and develop is fantastic! I'm always trying to get better remembering this myself – the place is here, the time is now.  A journey of 1000 miles begins with one step. It's amazing to see and experience improvement over time, so just start where you can. There is power in regression!"
Qualifications & Certifications
Australian Institute of Fitness – Diploma of Fitness
Certificate IV in Training and Assessment (TAE)
Certificate IV in Fitness
Padua College, Brisbane Queensland: Senior Certificate
PTAG Faculty Member
TRX Senior Master Instructor (all programs)
SandBell Master Instructor
Trigger Point Therapy Master Instructor
ViPR Master Coach
Functional Training Institute Instructor
Registered Fitness Professional (Fitness Australia)
Advanced First Aid
Les Mills RPM ™ Instructor
Advanced Operator Transport Modal Systems
Animal Flow Master Instructor 2017